Services
Emergent Air Operations
Hawaii Life Flight is a leading provider of air medical services in the state, transporting patients from remote and rural settings and hospitals to large tertiary care facilities in metropolitan areas.
We provide transports for patients from pediatrics to geriatrics, including specialty care services. We transport medical, surgical, cardiac, trauma, pediatric, high-risk OB, neuro, and burn patients from scene responses and rural area facilities to tertiary care facilities 24 hours a day, seven days a week. We also provide non-emergent and/or scheduled air ambulance services.
Therapy Dogs – Unconditional Love at a Moment's Notice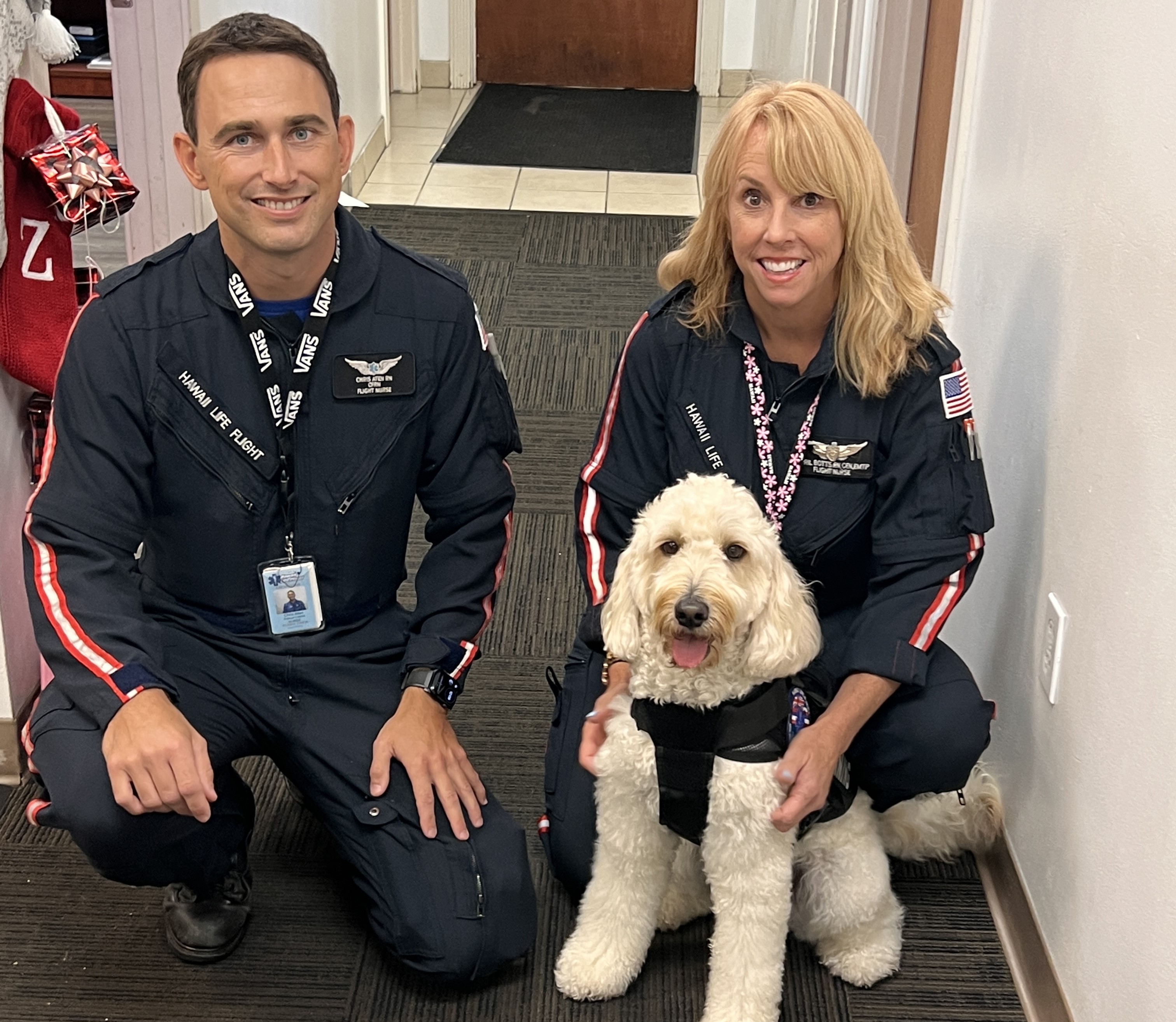 Meet Hoku, our four-legged team member. Hoku (meaning Star in Hawaiian) is part of the GMR Therapy Dog Program, which is committed to bringing comfort and happiness to our local first responders and the island communities we serve. The Program delivers effective, pet-provided therapy services during times of sadness, stress and mental trauma. Learn more about our program

A Global Medical Response Solution
Global Medical Response is changing the face of healthcare for patients in communities, work settings and homes. We believe that no matter who you are, or where you are, you deserve timely, equitable and appropriate access to healthcare.
GMR's scope of services covers ground and air emergency medical services, air and ground interfacility transportation and managed transportation. With more than 39,000 team members, 375 rotor-wing, 132 fixed-wing assets and over 8,000 ground fleet, we provide unrivaled offerings.
As part of the GMR family of companies, AeroCare is committed to provide equitable access to care through our proven business model that allows our programs to experience success in caring for and transporting patients in rural settings and hospitals to large tertiary care facilities in metropolitan areas. We utilize the most advanced equipment, quality aircraft, and most importantly, trained and experienced staff to accomplish our mission of saving lives and caring for the communities we serve.