Our Fleet
Hawaii Life Flight operates medically configured aircraft that are dedicated to air ambulance transportation in the islands. Our aircraft are capable of transporting one stretcher patient, two medical attendants, and a pilot, with room for one family member to accompany our patient. We provide safe and reliable fixed-wing and rotor-wing air medical services with a focus on serving rural communities.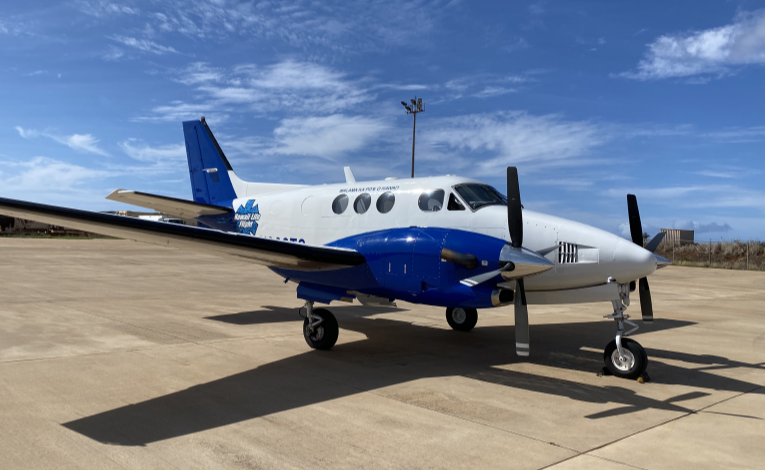 Beechcraft King Air C90B
Exterior Height: 14 ft. 3 in.
Wing Span: 50 ft. 3 in.
Length: 35 ft. 5 in.
Operating Weight: 7,210 lb.
Normal Range: 640 nm.
Max Range: 940 nm.
Service Ceiling: 30,000 ft.
Max Speed: 250kts.
Normal Cruise: 234kts.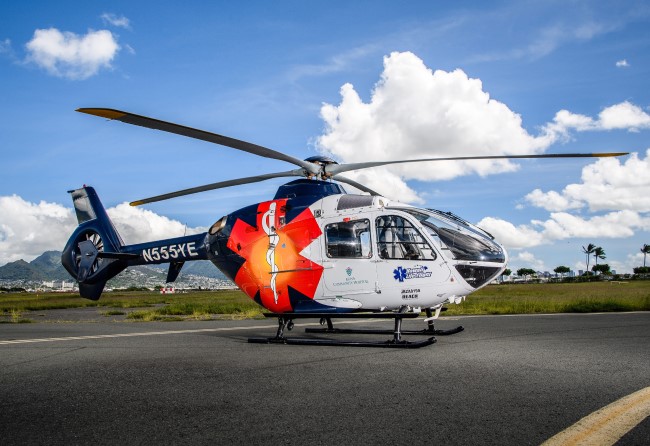 Airbus EC135
Twin Engine Turbine
Length: 40' 2"
Height: 12' 8"
Main Rotor Diameter: 34' 1"
Max. Gross Weight: 6,504 lbs.
Range: 385 miles
Cruise Speed: 155 mph
Max Speed: 161 mph
Ceiling: 20,000 feet